Timbertech is a Capped Composite comprised of a wood-plastic composite core and a proprietary polymer shell (or cap) around all 4 sides of the board. This polymer cap provides enhanced scratch, stain and fade resistance (industry leading 30-year fade/stain warranty), as well as superior moisture resistance. All of these benefits are accompanied by a wide product range of beautiful decking boards which live up to the Timbertech motto:
"Like wood, but tougher."
Low Maintenance
TimberTech's composite decking and railing don't need to be stained or sanded—ever. It's also easy and quick to install!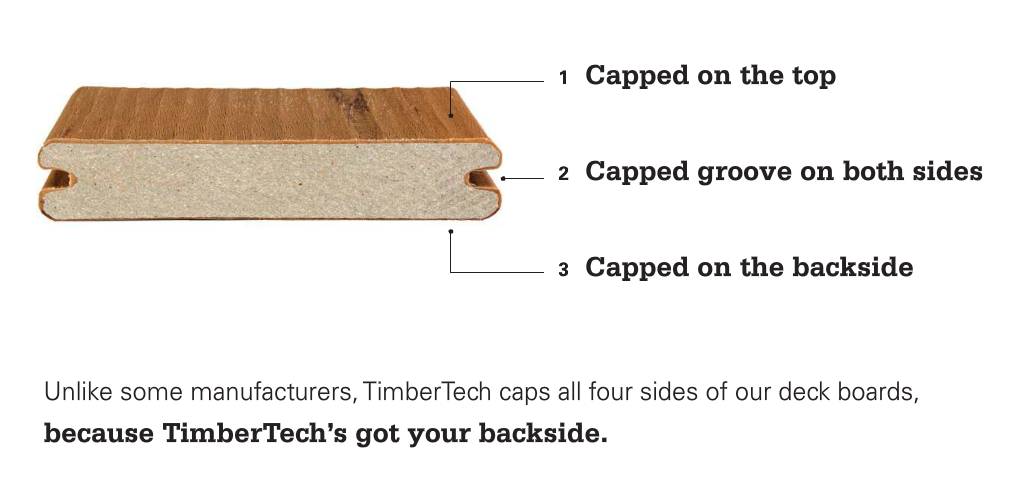 Extremely Durable
TimberTech decks have the look and feel of real wood with the added strength of composite materials. They're tough enough to resist mold, mildew, scratches, stains, and damage from termites and rot.
TimberTech's composite decking is made of plastic and wood fibers, making it more resistant to the elements than traditional wood. Composite boards are splinter-free, and upkeep is low stress; there's no need to seal or stain your deck for protection annually like with pressure treated wood.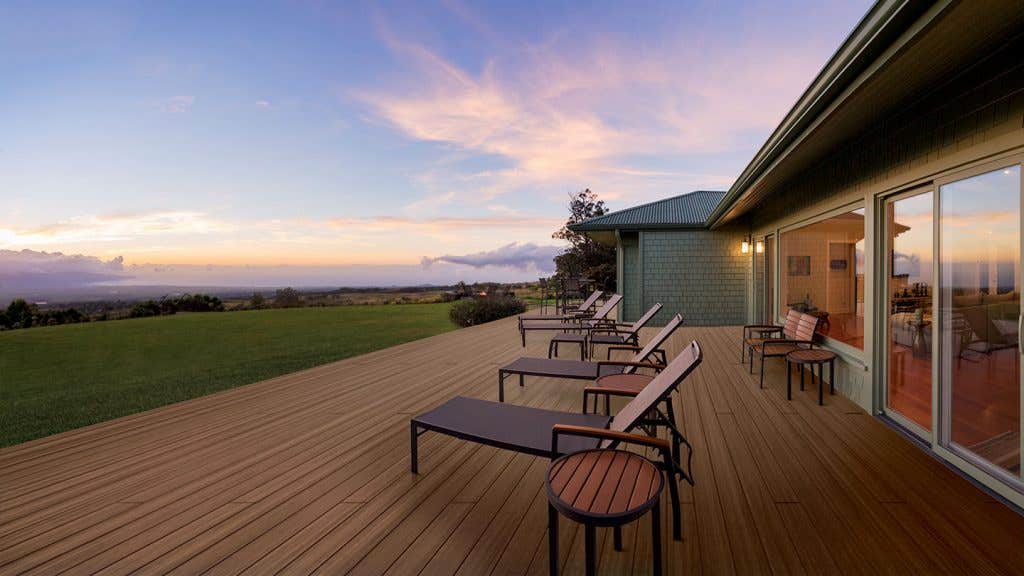 Leading Warranty
TimberTech back their premium decking and railing products with premium warranties that promise their products integrity won't fade over time like traditional wood decking and railing materials.
Timbertech is available in different styles and colours to suit your client's needs. From the timeless and traditional aesthetic of the Legacy Collection, which capture the beauty of hand-scraped hardwood floors; to the multi-colour streaking and exotic wood grains of the Tropical Collection, reminiscent of tropical hardwoods; or the earthy, adaptable tones of the Terrain Collection, to complement the look of the outdoors.
Available in:
Tropical range: 130 x 25mm in 4.8m and 6.0m lengths
Earthwood Terrain range: 138 x 23mm in 4.8m and 6.0m lengths
Legacy range: 138 x 25mm in 4.8m, 6.0m grooved and 6.0m in solid.