NHS has a proud history within Newcastle's building industry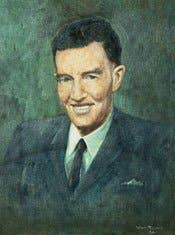 We are proud to be a family-owned business with a long history in the Hunter's building industry – over 100 years in fact! From humble beginnings in 1911, John Albert Crockett started a small plastering business, JA Crockett in Tighes Hill. During the 20th century that business became synonymous with plastering in Newcastle.
Jump forward to 1981 and Northumberland Handyman Supplies Pty Ltd (NHS) was born and after initially operating out of Tighes Hill, we moved to our current location in Wyong Road Lambton in the late 1980s.
Over the years we have continued to diversify and grow. In 2004 NHS started selling timber building products, which has been a key success for us.
In 2009 we opened our Cardiff store which is popular with builders with its large drive through format and convenient location in Lake Macquarie.
In 2016 we opened our Beresfield store which is proving popular with tradies in the Maitland, Cessnock, Port Stephens and Singleton areas.
Today we remain a family-owned business with fourth generation, Matt and Jason Crockett, managing the business. We are the biggest independent retailer of USG Boral Plasterboard and James Hardie in the Hunter Region and one of its largest timber retailers. We remain focused on providing quality products and excellent service to our customers.
Awards
2010 – NHS was awarded "Store of the Year" from around 330 other contenders at the Hardware & Building Traders (HBT) National Conference.
2013 – NHS was awarded "Best Building Materials Centre" for 2013/14 at the TABMA (Timber and Building Materials Association) Awards. NHS was selected from over 800 TABMA members nationwide.
2016 – NHS was awarded "Member of the Year" at the National Building Suppliers Group (Natbuild) National Conference. Natbuild is Australia's largest independent hardware buying group.